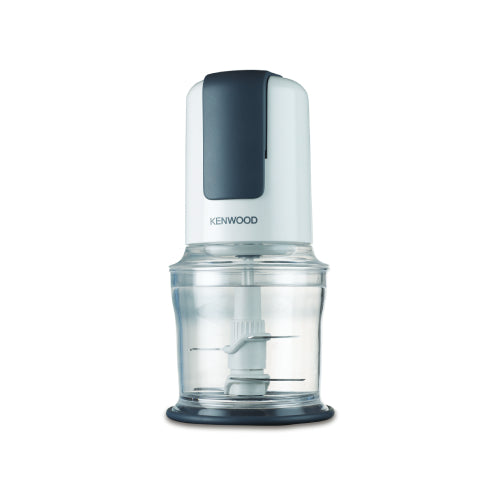 A beautifully designed Chopper with the quadblade system and mayonnaise attachment, perfect for the quick preparation of herbs, nuts, dips, ice-crushing and baby food.

key features
Powerful 500W motor
2 speed push down operation for greater influence over finished results
Quadblade system for superior results
MULTI MAYO Mayonnaise attachment
500ml bowl capacity for all chopping needs
Stainless steel blades for durability, strength and reliability
Bowl and Body interlock for safety and security
Easy to clean, dishwasher safe bowl and blades
Mini spatula custom designed for ease of use
Integral cord storage, neat and compact
Chopper quad
Excellent...my second one purchased
My Mini Chopper & I have a blast!...CH580
My Dynamite may be a small Package but
then Dynamites come in small Packages ♡
This is the most versatile & durable assistant ever.
It's powerful 500W motor is so efficient in allowing me to master my art of creating a
Healthy Fresh Ginger Smoothie to
Herb Condiments & crushed ice cocktails 🍸
We Surely have a last in the kitchen♡
A small kitchen appliance with a high performance.
Truly durable and efficient to make cooking and baking fun, inspiring and with amazing and promising outcomes.
This items is absolutely valuable and a super assistant.